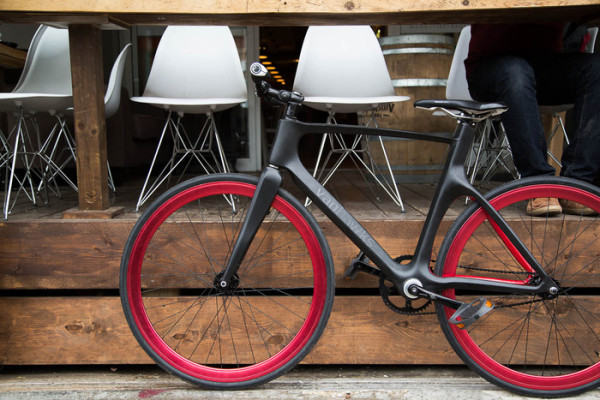 Welcome to the world's greatest bike. The Vanhawks Valour uses integrated technology in the bike to guide and protect you. So many features. There's an integrated bluetooth that links to your smart phone for directions. LEDs on the bike signal when to turn. On-board sensors measure your physical activity while using the bike and provide the best bike safety. It then beams this information back to your iPhone, Android phone or Pebble smartwatch.
That's not it. Oh no, far from it. Its ergonomic design also relieves pressure on your spine, back and butt. It has a carbon fiber design for ultimate durability. It evens massages your prostate.
Pony up money to their Kickstarter campaign and pray that they don't run off with it like some other Kickstarter projects.