Off-road SUVs. They make you feel like you're king of the mountain, even if your most challenging terrain is the speed bump at the mall. Well, strap on your knickers, ye old wee lad. There's a new player in town, and it's here to eat your SUV's lunch. Meet the INEOS Grenadier, the brainchild of British billionaire Jim Ratcliff.
Now, you might be thinking, "INEOS? Isn't that a petrochemical company?" You'd be right. But they're not just about chemicals anymore. They're stepping into the world of off-road SUVs, and they're doing it with style. The Grenadier is their first shot at a consumer product, and boy, it's a doozy.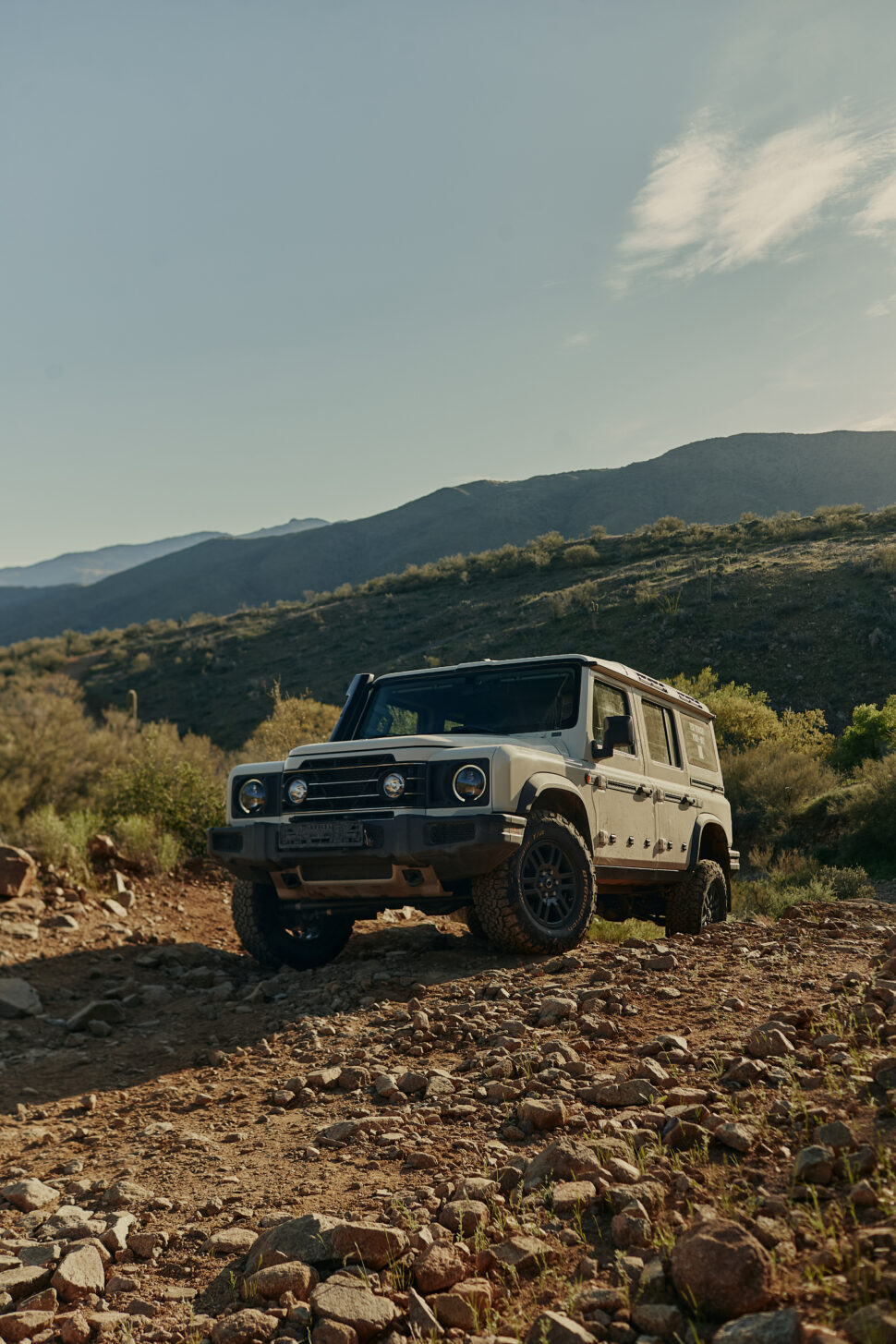 Picture this: round headlights, a boxy body, flat fenders. Sound familiar? It should. It's a nod to the old-school charm of the original Land Rover Defender and the Mercedes-Benz G-Wagon. But good looks only go so far. Or so I've been told. The Grenadier's got the guts to back up its rugged good looks.
Performance is good too. The INEOS Grenadier packs a BMW B57 3.0-liter twin-turbo diesel engine. That's a lot of words to say "this thing can move". Power to tackle tough terrains and finesse to handle the open road. Throw in features like front and rear differential locks, underside protection, and a raised air intake, and it'll take whatever Mother Nature throws at it.
Inside, the Grenadier keeps comfort front and center. Recaro seats wrap your body and are as cozy as your favorite armchair. A well-insulated cabin, blocking out the other drivers angry that your car is so much better.
Grenadier also keeps safety in mind. It's added hill descent control and an off-road mode to keep you safe on tricky terrains. And for those night-time adventures, it's got standard LED headlights and auxiliary lights to light up the path ahead. For the U.S. market, it'll add even more features, such as automatic emergency braking, lane keep assist, and drowsy driver detection.
The Grenadier will set you back $70,000. Cheap considering what you get.