You ever seen something so sick it makes you wanna slap your mama? Well, don't do that, but get a load of this – the 2024 Mercedes-AMG G 63 Grand Edition. This ain't your average ride, folks. It's like they took luxury, dipped it in black magic, sprinkled some gold dust on it, and said, "Here, drive this."
When you first lay eyes on this beauty, you're hit with that Manufaktur Night Black Magno paint. It's like the night sky had a baby with a panther. Sleek, mysterious, like Ted Bundy. No, but really, those gold accents hit hard.
It's a contrast that works, like chocolate and chili (be careful of the day after on this one).
The interiors are out of this world. Black G Manufaktur Nappa leather seats with golden stitching, Gold AMG logos on the plaques. That's Mercedes' way of reminding you that you're not just driving a car, you're driving an AMG.
Under the hood, it's all beast. Advanced AMG RIDE CONTROL suspension, specialized driving programs, this baby is ready to take on anything you throw at it. City streets, country roads, off-road trails, it's all a walk in the park for the G 63 Grand Edition.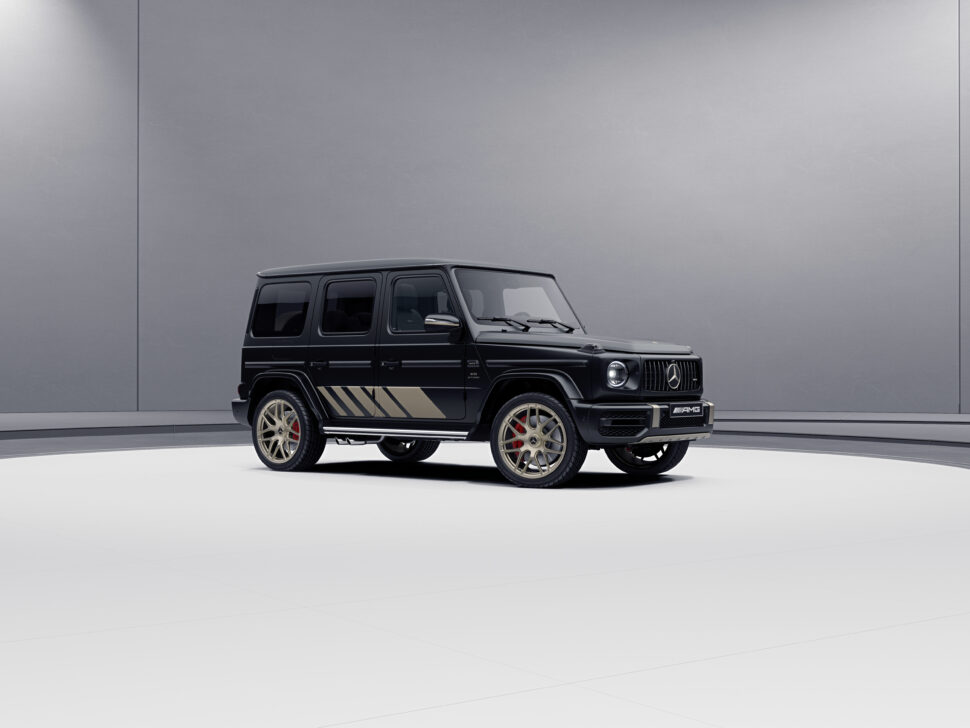 And…they throw in a customized AMG indoor car cover. That's a fringe benefit, but hey, you can tell luxury brands by the little things.
The 2024 Mercedes-AMG G 63 Grand Edition retails for more than $250,000. That's a home in some places. But can you drive your home?